Unique Taste of Okyay Molasses
Okyay Molasses is produced by carefully selecting from the freshest and most delicious grapes. Okyay Molasses, prepared with a special cooking method that does not exceed 80 degrees Celcius, offers the best combination of natural and modern production.
Step into a healthy life with Okyay Molasses with Grape and Carob Extract. Stay healthy with our naturally prepared molasses and combine it with Okyay Tahini to prepare the most beautiful desserts.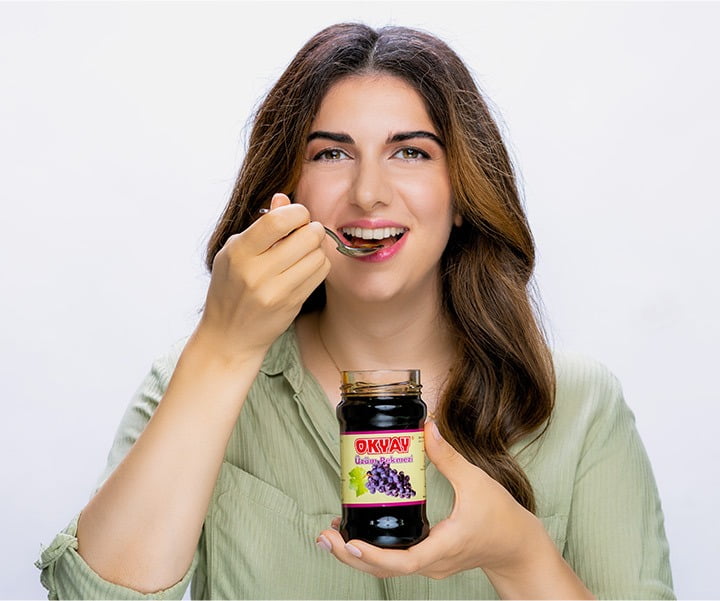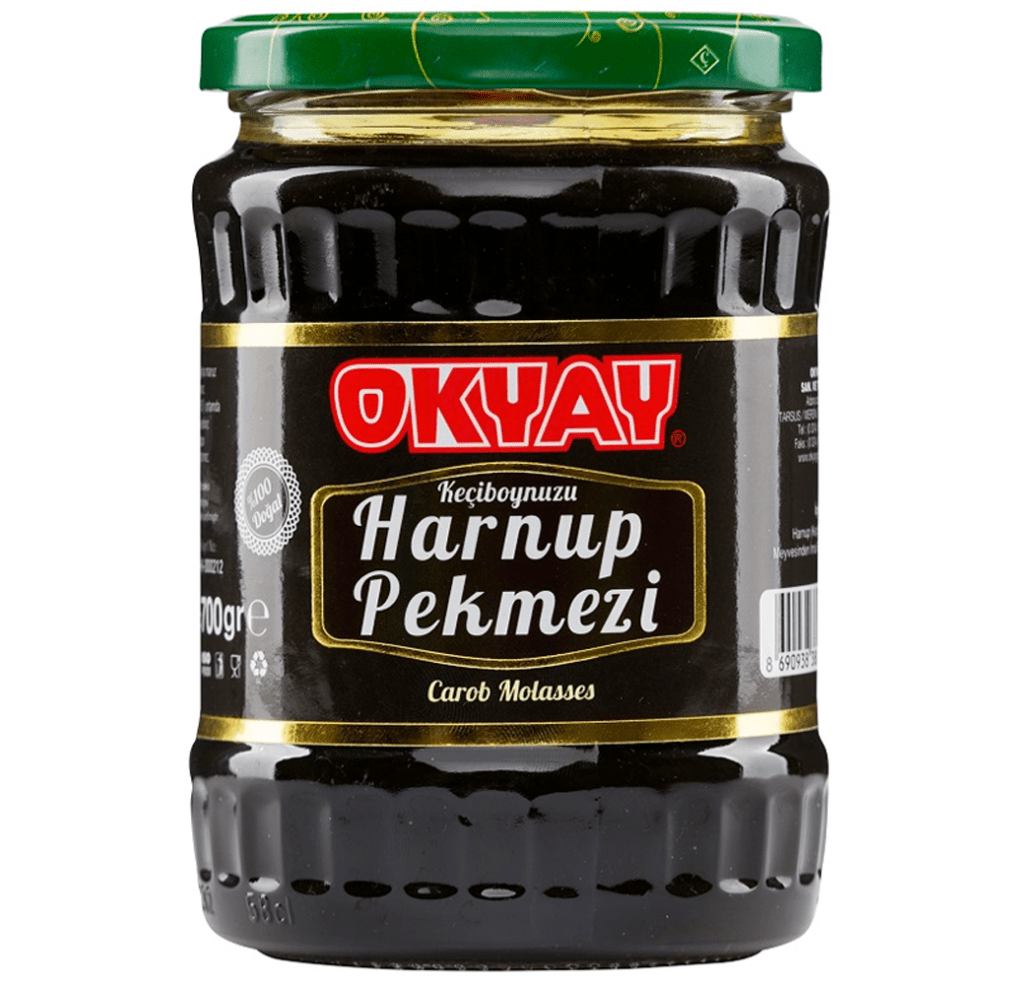 700 Gr Carob Molasses GlassJar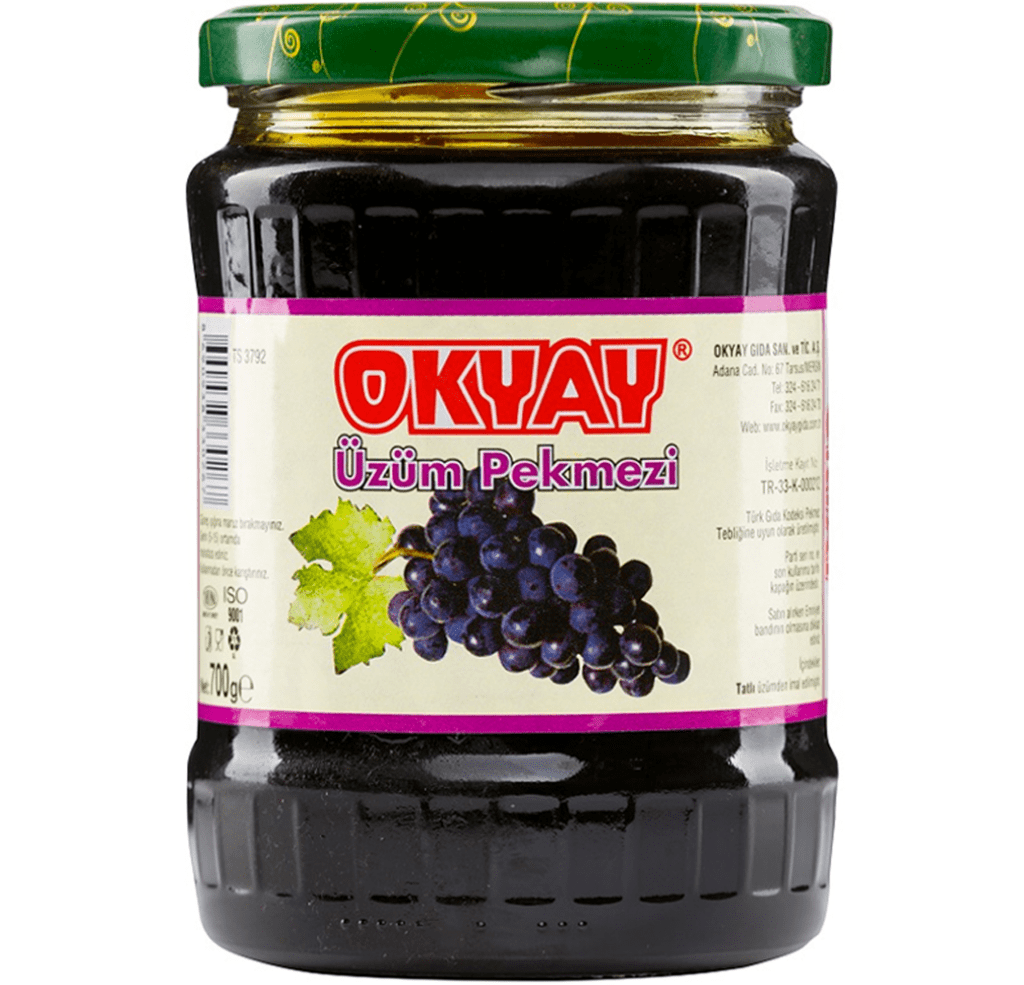 700 Gr Grape Molasses Glass Jar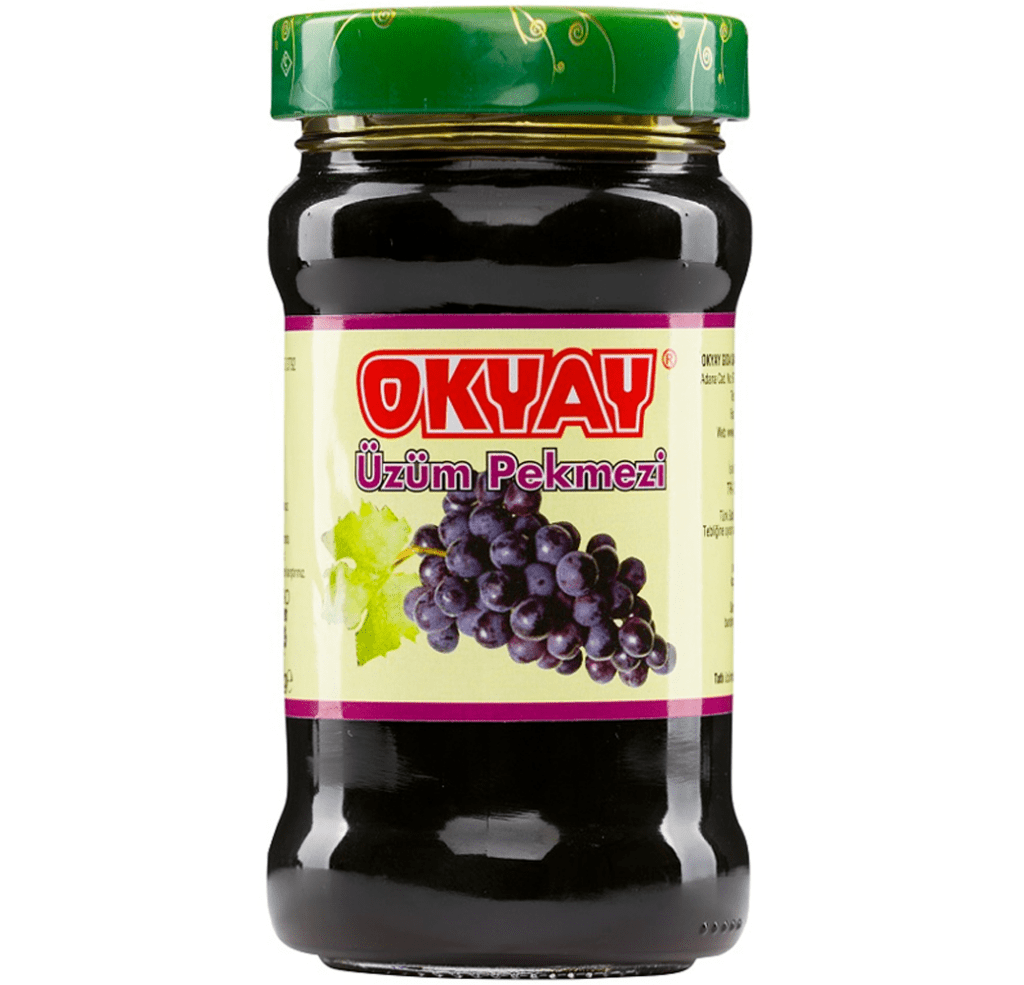 400 Gr Grape Molasses Glass Jar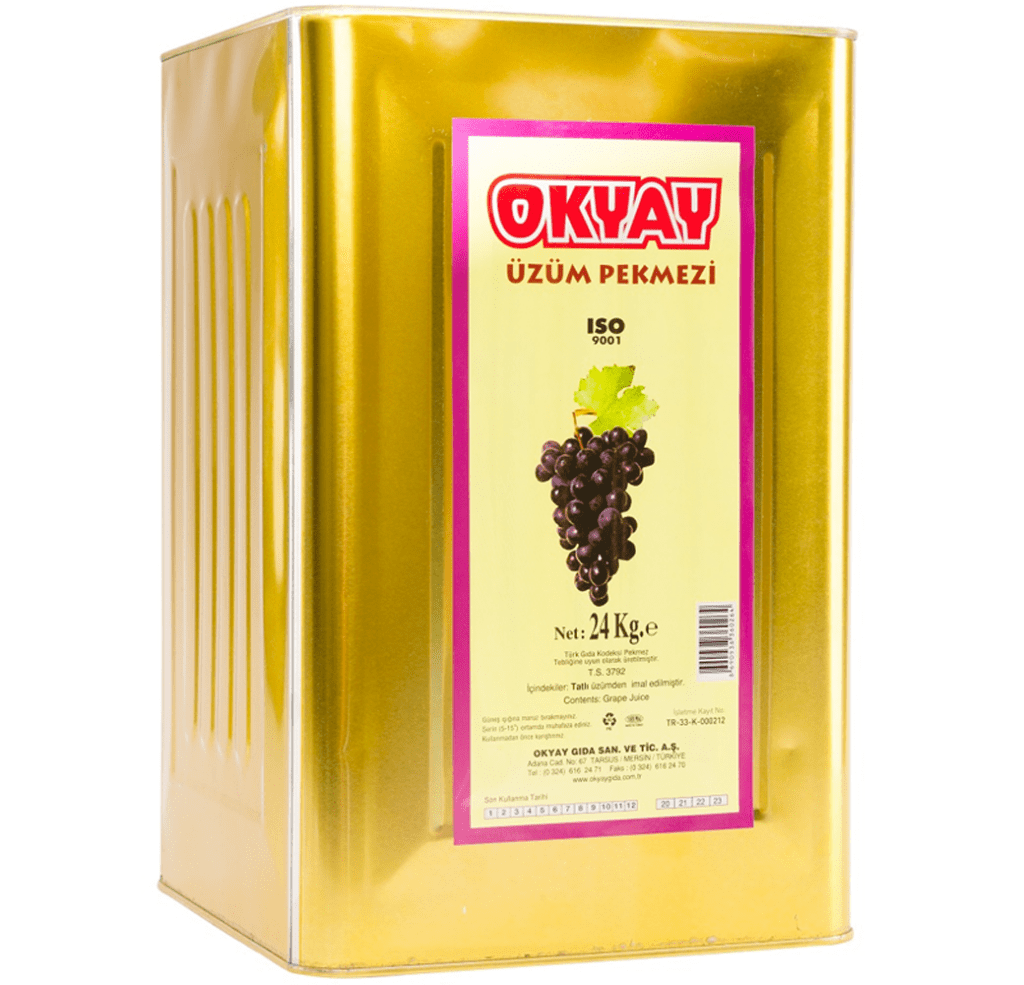 24000 Gr Grape Molasses Tin Box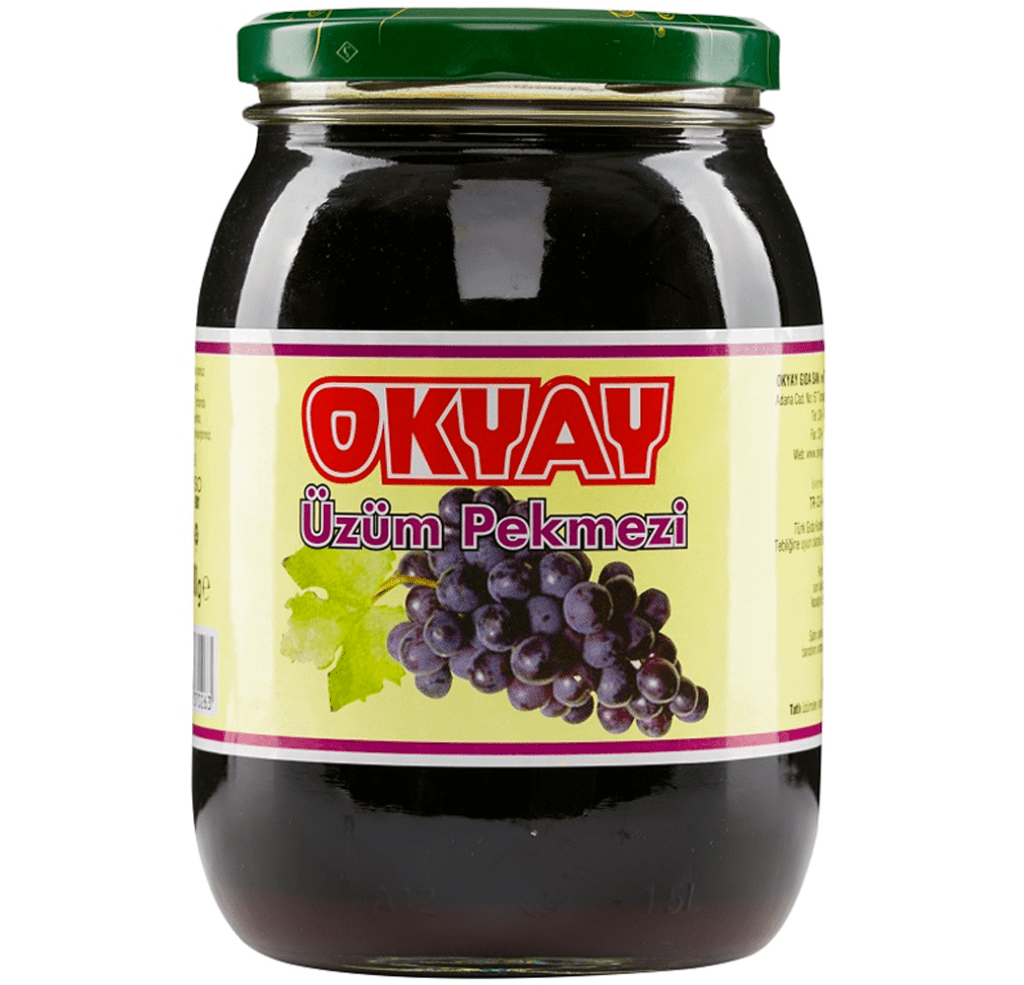 1900 Gr Grape Molasses Glass Jar